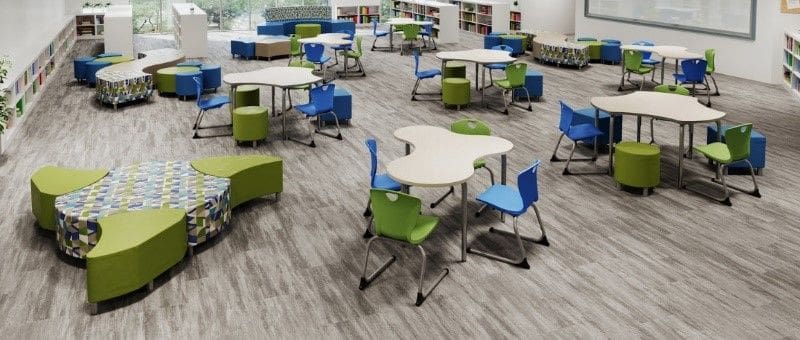 Small Changes, Big Impact
Welcome to Educator's Depot, where sustainability and eco-friendly practices take center stage. We firmly believe that small changes can make a significant impact, and we are dedicated to inspiring our customers and partners to join us in building a greener future. Our wide range of products is carefully selected from sustainable sources and crafted using eco-friendly materials. We collaborate closely with suppliers who share our commitment to sustainability, ensuring that every item reflects our values.
In addition to offering sustainable furniture and equipment, our experienced team of professionals boasts over 100 years of combined experience in K-12 furniture. We understand the ever-evolving landscape of learning trends and school environments and are here to assist school districts in navigating these changes. We can help revitalize your school and create an inspiring learning environment by providing modern, functional furniture and innovative solutions.
Educator's Depot actively seeks partnerships with like-minded companies that share our vision of environmental sustainability. Our commitment extends to reducing greenhouse gases, increasing the use of renewable energy, minimizing waste, conserving water, and protecting biodiversity. Let's embrace a greener future and make a positive difference today.